Strategic partners and associations from public to private

Pancopia partners with world experts in a wide variety of fields including water, wastewater, agriculture, energy, academics, and businesses and collaboratively pools these experts' talents to develop new innovative technologies. With roots that extend back decades in the fields of water and wastewater and purification, we've established an outside team of experts at more than a dozen universities, several governmental research agencies, and highly respected municipal treatment agencies who provide excellent specialized technological support. We also have created a network of several serial entrepreneurs to guide our company's strategic development. This depth of resources has yielded a number of out-of-the-box multidisciplinary solutions that would be unattainable by any individual or agency. Pancopia is deeply appreciative of its team outside of the office and is always looking for new collaborators.

National Aeronautics and Space Administration (NASA)
NASA is the premier aeronautical and space research agency in the world. Its multi-billion dollar research budget shows the United States' commitment to pioneering space exploration, allowing it to develop game-changing technology that has applications in space and here at home. The life support technologies developed for extended missions in space can provide assistance in the creation of sustainable environmental solutions on earth. In addition to partnering through our current NASA SBIR contract to develop a biological wastewater treatment system for space, Pancopia aspires to work with NASA on researching environmental solutions with applications in space and on land.

United States Department of Agriculture (USDA)
The USDA and its Agricultural Research Service are working on finding ways to conserve coastal soil, water, and plants through technological innovation, and have made great leaps forward in the field of wastewater treatment. The USDA has provided patented organisms for use in our NASA research and invaluable guidance in the development of our technology.

Departmant of Energy (DOE)
Through a Phase II SBIR grant from the Department of Energy, Pancopia is developing its Panoxic technology to reduce nitrogen levels in swine wastewater lagoons used as biogas feedstock, in a way that improves swine productivity and reduces environmental impact while allowing biogas energy generation. An pilot unit is currently deployed at a commercial swine farm, and has been running successfully since March 2022.

Hampton Roads Sanitation District (HRSD)
The Hampton Roads Sanitation District is one of the premier wastewater treatment organizations in the United States. Its investment in research and development of cutting-edge technology has greatly benefitted its constituents as well as significantly contributing to the industry's advancement. It has won numerous awards in environmental excellence for its innovative processes and technological advancements. Working with HRSD, Pancopia has acquired first-hand knowledge of technological innovations and access to leaders in wastewater treatment.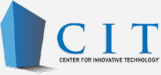 Center for Innovative Technology (CIT)
The CIT is a nonprofit that creates partnerships between innovative technology start-up companies and advanced technology consumers. The Research and Development service line helps to commercialize new and innovative technology by funding research into solutions for both local and national problems. Already, the CIT has awarded Pancopia a matching grant for our NASA project, allowing us to explore possible applications for our technology here on earth.

Virginia Procurement Technical Assistance Program (PTAP)
The Virginia PTAP is an organization that aids small businesses in contracting with the government, enabling them to participate in federal, state, and local government procurement. The Virginia office is run through George Mason University in Fairfax County, and is part of a nationwide network of nearly one hundred centers. Pancopia's association with PTAP provides counsel on almost every aspect of government contracting.

National Institute of Aerospace (NIA)
The NIA is a non-profit research and graduate education institute created to conduct cutting-edge aerospace and atmospheric research, develop new technologies for the nation and help inspire the next generation of scientists and engineers. Being located in one of the NIA buildings allows for unparalleled access to state-of-the-art equipment, as well as indirect access to the resources of nine universities.